No matter whether you have a tablet or laptop at home, you may still need a desktop computer. The modern age desktop PCs are leading in the market because of their high capabilities. Also, the manufacturers are not leaving any stone untouched in satisfying the need of buyers. The ultra-modern models have everything that a buyer needs. Therefore, you can quickly get desktop PCs for gaming, graphic designing, and other work.
Moreover, the latest models have excellent memory and high CPU capabilities that satisfy the exceptional needs of the user. So, if you are in search of some best desktop PCs models, then read further.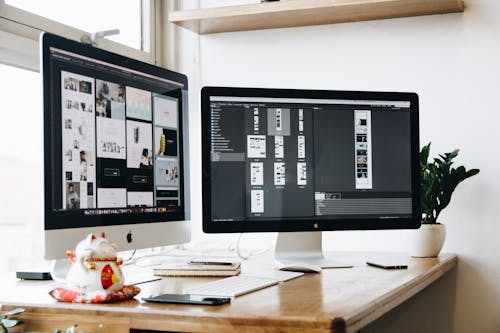 Desktop PCs- Check Out The best Ones Of 2019
Dell XPS tower 8930
However, if you need a computer with lots of configuration options, then this special edition of dell is perfect. The price is also moderate. There are three USB at the front with audio ports of 3.5mm. In addition to this, you get a DVD-RW as well. And USB-A, HDMI, ethernet, display port, USB-C ports are at the back of the computer. It has an intel core processor of the 9th generation. The RAM is 8GB that comes with SSD coupled internal storage of 256 GB. The HDD of 1 TB lets you do all your professional work like spreadsheets, word processing, and more.
Moreover, there is a GPU from NVIDIA GTX 1650 that comes with a virtual RAM of 4 GB. And with such impressive graphics, you can high speed games on the computer.
Acer Aspire TC-885
However, if you have no excellent budget to buy an expensive computer, then Acer's aspire is the right choice. The 12 GB RAM, 512 GB SSD, and i5-9400 CPU from intel is not a bad deal. Moreover, the computer has an SD card reader as well. Also, you get audio jacks of 3.5mm, and two USB ports of A and C type.
There are five USB ports at the back, including VGA port and two HDMI ports. However, you don't get a GPU in Acer's aspire.
Alienware Aurora R9
But if you need something that fits your budget and offers excellent performance, then go with this one. The computer comes with tons of ports, 8 GB RAM, 4GB VRAM, NVIDIA GTX 1650 GPU, 1TB HDD, and i5-9400 CPU. Luckily, there is one more option in the series where you will get i9-9900KS that comes with storage of 4TB and RAM of 64GB.
The new edition of the aurora that is aurora Ryzen edition is perfect for those who love AMD hardware. It comes with more RAM of 64 GB, GPU by NVIDIA RTX 2080 Ti, and CPU ryzen9 3950 X.
Desktop Pcs- Lenovo ThinkCentre M920
On the other hand, if you need a good desktop computer for your office work, then Lenovo has the best option for you. It has all the features to manage and secure your professional data. And all the specs are right where you get RAM of 64 GB, processor of 8th gen from Intel, and more.
Also, the computer starts at an attractive price, including the cost of the keyboard and mouse.