For many people, the game is the main source of entertainment. It allows them to live in a virtual world. Here they feel livelier than ever before. If you are one of these people, then you need the best gaming computer. Here are some specs you need to check before buying one. They will give you the best performance for your gaming.
Gaming Desktop – Processor
The processor is the brain of every computer. Whether you are using your computer for gaming or any other task. A good processor calculates things first. It makes your computer faster. You cannot have a good gaming PC without a good processor.
The Processor
In the market, there are multiple choices are available for processors. 9th Gen Intel Core i5/i7/i9 or MD Ryzen 5/7/9 are some of the good options for the processor.
Gaming Desktop – RAM
The full form of Ram is Random-access memory. During any game, the computer uses this memory. You won't face any problem during the game if the amount of memory is high. However, your computer might crash during the game if you use low RAM. Most professional gamers use 64GB RAM on their computer. For your regular gaming use, you can buy a computer with 32GB RAM.
Gaming Desktop – Graphics Card
The next important thing with a gamin PC is Graphics Card. Nowadays; most games come with heavy graphics. The processor cannot handle this heavy-duty task, it needs additional help.
The Graphic Card
Graphics Card takes care of graphic processing and does not put pressure on the processor. Nvidia RTX 2080 Ti, Nvidia GTX 1660, Nvidia GTX 1080 Ti are some of the best graphics cards you can use for your gaming PC.
Gaming Desktop – Storage
If you want to play multiple games on the computer then you need to think seriously about the storage. A computer with high storage lets you play multiple games. A computer with low storage does not give this facility. For gaming, it is better to use SSD hard disk. Choose between 500GB to 2TB hard disk.
Gaming Desktop – Cooling
Many new players do not take cooling seriously. The computer generates lots of heat. There needs to be a way to remove the heat from the computer. Otherwise, the computer won't last long. For cooling, you can choose either a liquid-cooling or air-cool system. A liquid-cooling system removes heat quickly and improves the life of the computer.
Gaming Desktop – Keyboard & Mouse
You need to see the keyboard & mouse as a part of your body. They make sure how low your reaction time will be. Even though, you can play games with regular keyboard & mouse. But a dedicated gaming keyboard & mouse will improve your game. Most of these keyboard & mouse comes with special functionality.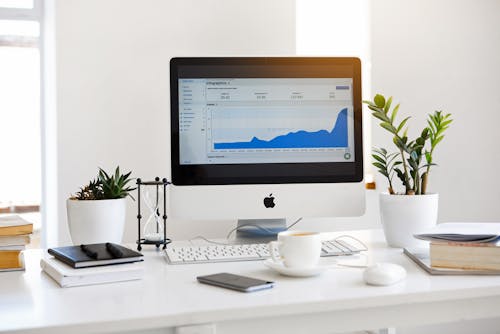 Lastly,
Price is the one thing that you also need to consider as well. It depends on how much you want to spend on the game. No doubt spending more money will give you better results.